What do you get when you mix Spanish with a cute little purple puppet? Why Speekee himself!
Speekee
is not only the name of the puppet but is also the name of the world's number 1 Spanish course for kids. This program can either be purchased by
DVD
or accessed online with a subscription. We were recently given a 6 month subscription to review of Speekee Tv online.
The target age for this program is ages 2-10 but all my kids watched it as they have all had a desire to learn more Spanish this year. While Speekee is a puppet, the videos also include children. The idea behind this program is a total immersion approach so everything that is spoken or sung is all in Spanish. You have the option of having both English & Spanish subtitles as well.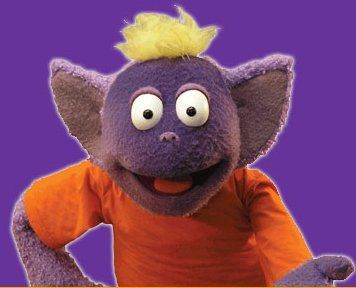 There are 10 videos with each video being about 15-20 minutes long. Each video shows Speekee & the kids going to different places, a park, a cafe, etc and the songs they sing reflect about where they are or what they are doing. This program is UK based and I am pretty sure the kids are actually in Spain. I say this because if you know Spanish, you'll find some of the pronunciations a bit different than Spanish you may have learned in high school.
Not only do you have easy access to a fun Spanish program, you can also sign up to receive their free
fast track
delivered to your email. What fast track is is 40 weeks of lesson plans already done & organized for you! I love any curriculum that offers me laid out lessons plans. Each week you are sent an email that tells you what video to watch and then lists several activities to do to reinforce the vocabulary.
My kids would all sit around the laptop and watch an episode together. All the bright colors & songs even captured my one year old's attention. I joked that she may start speaking Spanish quicker than English! During a video, I would sometimes see my oldest writing down some of the words which she then turned into flashcards later on. There are words you can download to print off the website but she wanted more than they offered so she made her own. We also discovered we could watch Speekee via our Wii since it has internet access. The kids liked this option better but we couldn't figure out how to get the subtitles on which they preferred. After watching the video we picked an activity from the fast track email to complete.
Let me tell you, the songs from the videos get stuck in your head like you wouldn't believe! But that is the idea. Even as I'm typing this out, I have one replaying in my head! My kiddos were quick to pick up the songs and words. I often found them responding to each other with a few words of Spanish mixed into their conversation. We enjoyed this program & think it's a great tool for learning Spanish but I do think it's geared more towards the under 8 crowd. The only part we found challenging was trying to understand some of the words. Two of my girls are hearing impaired & thought that the background music drowned out Speekee at times making it difficult to understand what he was saying (which is why they preferred having the subtitles turned on).
Speekee Tv offers a free
2 week trial
to see if this program would be a good fit for your family. The cost after that is $7.50 a month with no minimum period or $60 a year. The great part is is that you can use this program for multiple children for this cost.

As a member of the TOS crew, I received this product at no cost to me in exchange for an honest review. All opinions expressed are my own.