Many of you in the homeschool realm are familiar with
Apologia Educational Ministries
, especially their wonderful science curriculum. You might not know they also carry a range of other books such as their Worldview Curriculum or their recently published
Flourish: Balance for Homeschool Moms
that I recently had the chance to read and review.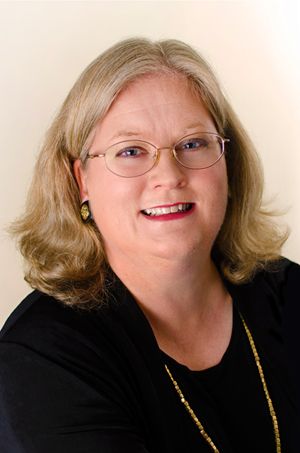 Flourish:A Balance for Homeschool Moms
was written by Mary Jo Tate who is homeschooling mom to her 4 sons. She an author of several books as well as an international editor. She also hosts the show "Flourish at Home" on the Ultimate Homeschool Radio Network. She wrote this book as a way to help homeschooling moms "stop enduring the journey and start enjoying it". She shares practical ways to achieve better time management in a moms everyday life.
The 289 page book contains 16 chapters and in the table of contents, each chapter lists subtitles of what is covered in that chapter.
An Invitation to Flourish
Change Your Mind to Change Your Time
The Freedom Toolbox
Where Did My Time Go?
Aim High: Setting Goals
What Do I Do Next? Seven Essential Planning Tools
We Interrupt This Program
It's Time for an Attitude Adjustment
Oxygen Masks and Monkey Bread Days
Training Your Children
Making Memories
Managing Your Home
All of Life is Learning
Solo Act: Flourishing as a Single Mom
Home Business
Moving Ahead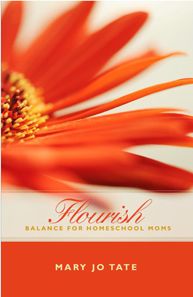 While reading this book, I felt like I was chatting with a long time friend over a cup of coffee. Mary Jo Tate shares a lot of her own experiences in each chapter. I found myself relating and even chuckling over her stories or analogies (like the story of her cat catching on fire!) Throughout the book there are small boxes with thought provoking quotes which I looked forward to reading with each turn of the page. She also shares Bible verses that go along with what she is talking about in each chapter.
At the end of each chapter, there is a Take Action section. This usually involved answering some questions that made you self-reflect and really think about what you had just read. Sometimes this section also involved a challenge to change or do something different.
The back of the book contains additional resources as well as planning forms (which can also be downloaded online and customized when you purchase the book).
My Thoughts
This book has been such an encouragement as well as an eye opener for me. A few of the authors points really hit home with me. She said that by saying yes to something means I am saying no to something else. How often do we as moms feel like we need to stretch ourselves thin by taking on too much just because we feel "that is what we are supposed to do"? As Mary Jo stated,
"Opportunity does not equal obligation. Saying no to some things allows you to say yes to more important things".
This sentence was freeing and is helping to change my outlook on things I say yes to.
Another one of her encouraging quotes I have been trying to focus on is:
"Find peace in the space between the ideal and reality"
Let that sink in a second, I know I had to. We all have the idea of what we want our lives to look like but let's be real, most of the time our reality doesn't match up. And that is ok! Mary Jo shares practical ways to help find the balance in our everyday life. She encourages moms to set specific goals and makes it a point to remind us that we need to make time and care for ourselves as a person as well. She speaks from experience as a homeschooling mom who has been in the trenches and faced trials which makes her advice applicable to moms like myself.
While this book is geared towards homeschooling moms, any mom would benefit from reading it especially if you feel like you need a practical way to recharge and reorganize your daily life. I think this would be a great book to read along with a close friend so you could discuss it together while keeping each other accountable to the changes you make.
Connect with Mary Jo Tate at:
#flourishathome