Veritas Press is a well known company among homeschoolers. They are known for their classical education curriculum. My emerging reader recently had a chance to try out an iTunes app called Phonics Museum App.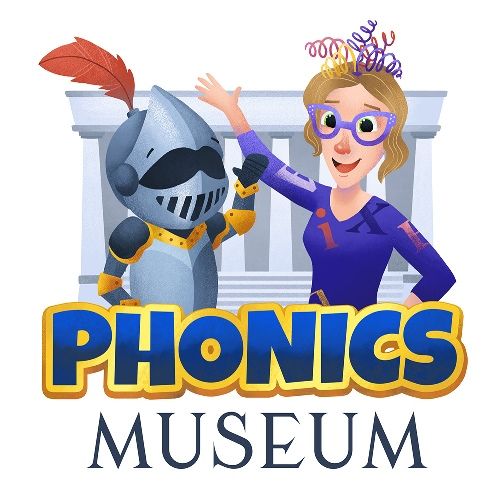 As a recently turned 4 year old, Ava has really been wanting to learn more. She imitates a lot of what her older sister does so she has already learned some of her letters, sounds and even writes her name. Her latest thing is wanting to write out letters to anything possible so this app was very fitting for where she is at right now.
This app is geared towards 3-7 year old and can be downloaded from iTunes for free. It should be noted that there is a free 2 week trial but then membership costs $9.99 a month or $99 a year, billed to your iTunes account. This isn't just a play for fun app though. It is a full curriculum so the cost is justifiable when viewed as such. The subscription is good for up to 3 children.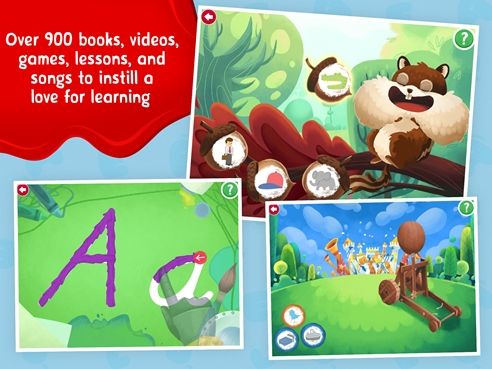 The app can be downloaded on either an iPhone or iPad. We downloaded it on my iPhone. Once you log in and set up your child's account, you can pick an avatar for them and select the male or female animated person.
From there, you are in the lobby of an interactive museum. You are introduced to a talking suit of armor named Percival. You have the option of "free play" or you can go to the elevator to start on floor 1. There are a total of 10 floors. Each floor has it's own activities, songs and games.
What makes this program unique, and ties in with the whole museum theme, is that children are exposed to actual paintings that tie into learning the different letters and sounds. This includes Warhol and Van Gogh for example.
The different levels practice not only recognizing the letters, but their sounds and how to write the letters by tracing them with a finger. Tracing the letters can be a little tricky for someone who is just starting out writing as you need to have a steady hand. Ava did pretty good with the letters she tried but she has also been writing most of her letters on paper already so I think that helped. Not only does the app help with learning letters, sounds and writing, it also helps with beginning to read. Using the app regularly, a child can start learning to read with in 4 weeks!
Your child is not able to skip around and work on what they want in the app. They have to complete the current level and activity in order to unlock the next one. Once a new section is open, they are able to go back and work on previous lessons as they want. The free play area allows them to play songs and games they've already done.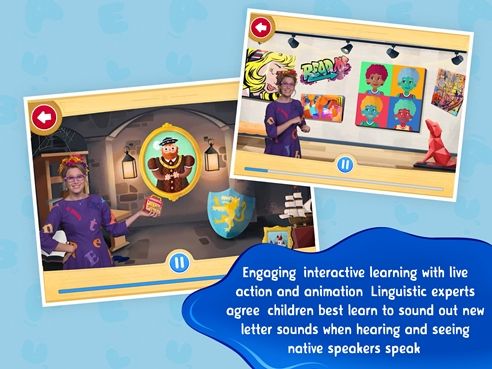 Miss Biddle is a popular character your child sees a lot through this app. She appears as both a "live" person as well as an animated figure. She helps with teaching and is quite engaging throughout the app.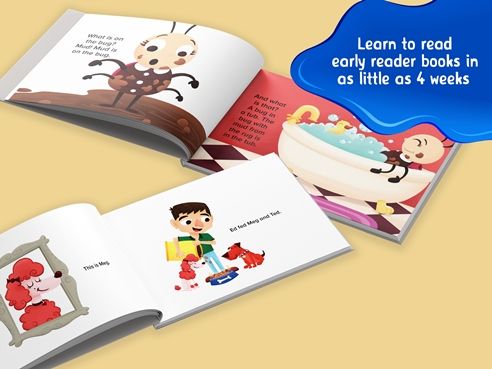 This app was easy enough for my daughter to use on her own though I was able to password protect it so she couldn't go on it alone without me knowing. She really enjoyed the muli-sensory approach. Her favorite parts were listening to the songs that helped teach the letter sounds as well as tracing the letters. We like being able to include apps and online learning to help round out our schooling and this app definitely fits the bill of being educational while at the same time engaging and fun!
Connect with Veritas Press at: