I think many of us over the years have seen our share of gospel tracts. Whether it's one someone handed to you or have seen in displayed in stores, tucked into door handles, etc. Personally, the ones I have seen aren't engaging and I imagine wouldn't make a non-believe eager to check it out, let alone capture a child's attention. I was recently introduced to
Gospel Tracts and Evangelism Tools Sampler Pack
from
Let the Little Children Come
. Let me tell you, my children and I were quite impressed!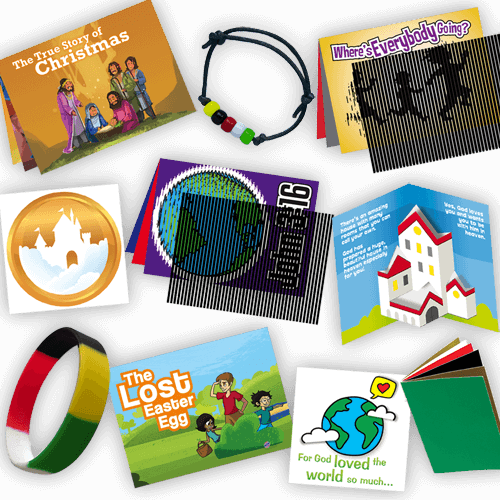 This sampler pack is full of many colorful, engaging tools to present the gospel to young children in a way that it would capture and hold their attention.
The pack included:
John 3:16 Animated Tract
Gospel Buttons FlipAbout
The Most Amazing House Pop-up Tract
Wordless Bracelet Kit
The True Story of Christmas Animated Kit
The Lost Easter Egg Pop-up Tract
John 3:16 Flip About
Silicon Salvation Bracelet
Where's Everyone Going? Animated Tract
Wordless Book
Each of the different tools had it's own set of directions on how to use it. The directions were clearly labeled and in color. Also on the directions was conversation prompts and what to say as you showed the child the tract or evangelism tool. There are also Bible verses listed that tie in with the message you are presenting.
I think my favorite tool is the animated tracts. These are little booklets that present different stories. The pictures inside look like blurry, black lines and blobs but when you use the special lined sheet to lay over the picture, the picture comes to life and you can see the objects moving. I personally think this really keep a child's attention and will make the message seem a bit more real.
The Gospel Buttons Flip About was the favorite of my 6 year old. It took us a minute to figure out to use it, but when we did, she couldn't put it down. It almost seemed like a magic trick with how you change the picture you saw. Again, this is a great way for a child to engage the message and not just read over something.
The pop-up books are just like it sounds, little mini books that have pop up pictures. The books are short in length at only about 5 pages. The pictures are cute and the story gets the message across. These books would be perfect for a child to read while sitting in a doctor's office or anywhere where a quiet activity is needed.
The silicone bracelet, the wordless bracelet, and the wordless book would be great tools to use for a VBS. The colors each talk about a different part of the gospel message. Yellow reminds us of Heaven, black is a reminder that we all have sinned, red reminds us of the blood of Jesus, white is a reminder that we are made clean from sin, and green reminds us to grow in Jesus. The wordless bracelet is easy for little hands to assemble.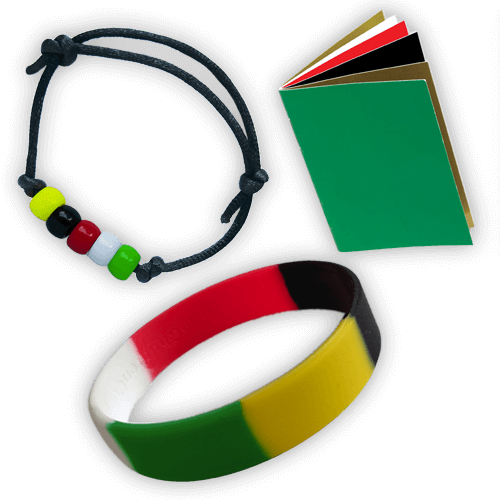 This sampler pack is a great way to check out many different products to see some of the more popular gospel tracts and evangelism tools. These would be handy to tuck into shoeboxes that go overseas for Christmas, if your church holds an egg hunt, they'd also be great to hand out then. Even for halloween. Let the Little Children Come also offers many other products besides the ones that we reviewed.
Connect with Let the Little Children Come on
Facebook
.