One of the exciting things about having children is the extensive thought that goes into choosing their names. Each of my 8 children's names has a unique meaning or characteristic as to why we chose it. One thing they all have in common is that either their first or middle name came from the Bible as Biblical meanings are very important to us. My kids have enjoyed collecting different items over the years that have their personalized name on it such as key chains from foreign countries. Recently, we were introduced to
CrossTimber
, a family run company, whose delight is making custom name gifts! We were given a gift certificate towards a Personalized Frame Plaque with Name Meaning and Bible Verse, though we were encouraged to either choose that gift or select something else from their selection of personalized name art.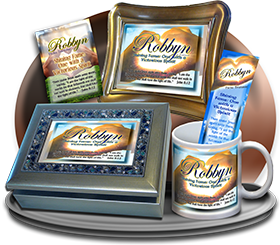 Some of the customized products they offer are:
-full-colored coffee mugs
-music boxes
-7x9 name plaque
-10x12 name plaque (which allows for more than one name)
-bookmarks
They even offer the ability to email you a PDF file of a 5x7 or 8x10 printable name. This is great if you live overseas and want to save on shipping costs.
The first thing I did was browse their website to see what all they offered. I already knew I was going to choose my son
Noah
to personalize a name plaque for. They have 23 different categories of background images to choose from. It was so hard narrowing down a favorite. Because one of Noah's "themes" we've used for him at times is "Noah's Ark", I was looking for something along those lines. So I emailed John to ask if he had something like this in case I had missed it on the website. He promptly responded that he didn't have anything on the website. BUT he said did have permission to use a few pictures that had a form of Noah's ark in them and he proceeded to email a small version of those graphics to see if it was anything I wanted to use. I was impressed he went out of his way to try and work with me to find what I was looking for. While those graphics were nice, they weren't exactly what I had in mind to go with some of the photos we already had.
Instead, our next favorite theme is beaches so I ended up selecting a beautiful beach sunset photo. We've written Noah's name on beaches in many different countries so this picture also holds special meaning for us. Once I chose a background, the next step was choosing a frame to go with the photo. There are 4 choices or the option of letting the owners choose the best frame to compliment the picture which is what I ended up choosing. I figured they would know best in person what looked right with the background I picked.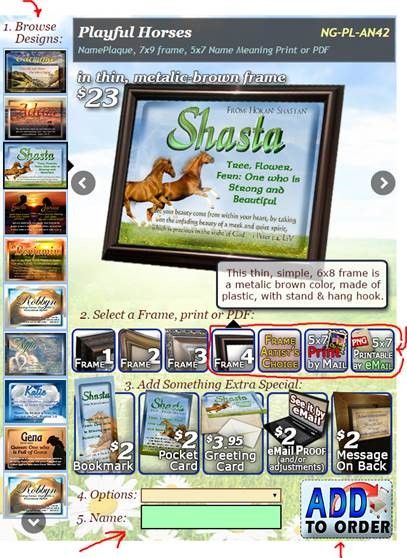 There are also options of adding on extras such as a custom greeting card or even adding a personalized message on the back of the photo. Once I chose my background and frame, all I had to do was type in the name that I wanted on the picture, super easy!
When I had emailed John, I specifically told him I didn't want to know ahead of time Noah's meaning or what would be on the picture as I wanted to be surprised in person. He did email me though the meaning of my name:
| | | | | | |
| --- | --- | --- | --- | --- | --- |
| | | Gentle Spirit, Fair, Trusting: | | | To every man whom God has given riches and wealth and power to eat and take his portion and to rejoice in his work; this is the gift of God. ...God answers him in the joy of his heart. |
That was a neat surprise to receive! This was based off my shortened name of Jenn. I didn't ask though if my full name of Jennifer changes this at all.
From the time we received our shipping notice until delivery was quite fast. The photo arrived in a padded envelope with a piece of cardboard inside. I would suggest though wrapping the frame in some more bubble wrap as mail delivery can be handled pretty rough. There was a slight hairline crack in the corner of the glass which looked like it was just a smudge (it was only about an inch long & truly minor). Because I have old frames with glass laying around, this was easily remedied as I didn't feel it was worth bothering John about as it wasn't his fault and it was something so minor due to shipping.
I LOVE the verse that accompanied Noah's name!! If you are familiar with his story, you understand why!
Overall, I was very impressed with the quality of Noah's name plaque and the bold colors. This and CrossTimbers other products would make great gifts. In fact, he offers discounts when you purchase multiple products!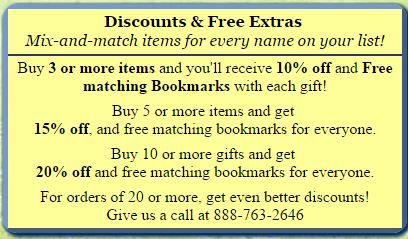 AND CrossTimbers is also running a giveaway right now with the grand prize winner getting a free gift of their choosing and 9 other winners getting a $10 gift certificate each! So be sure to enter for your chance to win!
Connect with CrossTimbers:
a Rafflecopter giveaway