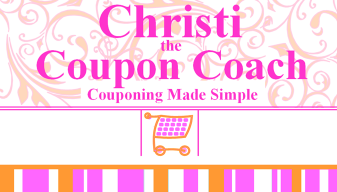 If you've followed me here at TLB for any length of time, you know how much I love a good bargain and occasionally share my
Money Saving Monday tips
. So when the chance came up to review
Couponing Made Simple
by Christi the Coupon Coach for the Molly Crew, I was excited to check it out. I wanted to see if she shares anything that I wasn't already doing. While it turns out, I didn't learn anything new I was thrilled to see she shares everything that I do on a daily basis and it just confirmed to me I am doing everything I can to save my family money.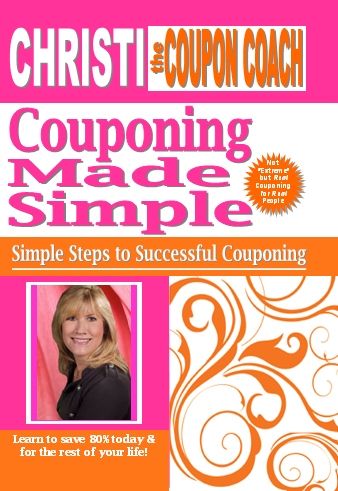 This is a 123 page book with a few pages in the back to jot down your own notes. I found the book an easy read during an afternoon. As I read her book, I felt like I was sitting with a friend over coffee chatting. She presents her ideas, methods & suggestions in an simple to understand format so even if you are brand new to couponing and deal finding you won't feel overwhelmed. She also includes black & white photos which further help the reader to understand just what she is talking about. Plus, who doesn't like to see a picture of just what all you can get for very little money!
The 10 chapters in the book cover:
Success Stories
A New Way to Shop
The Language of Couponing
Organization System
Step-by-Step Process
Tips & Tools
Couponing Ethics
Networking & Communicating
Bonus Section
Beyond Couponing
I know we all hear stories of extreme couponing but that's not what this book is about. It shows how the average person can save on everyday items. I do realize that finding deals can vary by region such as when she mentioned she can buy newspapers that have coupons for $.50 or a $1 so she buys multiplies of them, I can't find that around here. But what I do is I paid for a years subscription for the Sunday news that only cost me $.85 a month if I paid for the subscription up front. I don't think I could've gotten more than one for that price though. Once in a great while if I know there is a really good coupon in the paper, I will buy another one in the store as long as I know what I will save is more than the cost of the paper. I also ask others around me for their coupons, even if they cut some out themselves often there are still some in there I can use. (this is where networking comes into play at).
Ok, so let's say you have a stack of coupons in front of you and you don't know what to do next, Christi shares with you ideas on how to organize them. It's honestly a personal preference and maybe if I got many multiples of coupon inserts each week, I might do the file method as she explains. Instead, I use a
3 ring binder with plastic inserts
that I take with me into the stores that contain all my coupons. My reason for this is because many times I find unadvertised deals or "mark downs" in the store so I prefer to have all my coupons at my fingertips ready to nab anything I find.
So now you organized your coupons, Christi then explains the next step of how to find the deals in your nearby stores by using the internet or store circulars you received in the newspaper. While she doesn't list any particular sites in her book because of websites always changing, she does have a list of her
favorite match-up websites
on her own site that she keeps up to date.
Just to give you a visual of what sort of things you can get for nearly free by following her methods in the book, here are some photos of things I've gotten in the past that I've
shared about before
.
All of this for $9.22, saving $95.78
All of this for $.41!!!
Christi not only shares how to coupon in her book but also other tidbits of information as well such as yard saling, thrift stores, even ways to think outside the box (like if you get free baby food, use the fruit kind to toss into smoothies. Yup, I've done that before too!)

Honestly, it doesn't take me long at all to save this kind of money. I mainly stick with CVS as it's only 2 miles down the road from me. If I sat down & figured out how much I saved vs the time it took me to cut the coupons & match the deal, I'd find myself making a lot of money per hour. Trust me, as a homeschooling mom of 7 kids I don't have tons of spare time and Christi also shares that she doesn't spend hours chasing deals either.
If you are new to couponing, this would be a great resource to get you started in understanding how to best maximize your savings!
Christi the Coupon Coach - Couponing Made Simple
is available for $18 for the book or $4.99 for the kindle version. Check out the link for a glance inside the book!