It's hard to believe it's already August and we are slowly getting back into school work. We usually start early as typically August is pretty hot so no one wants to be outside in the heat and humidity. BUT that benefits us come spring! Just as the weather is getting nice, we are done with school and can be outside enjoying the weather.
It's also the time for our annual week-long blog hop with my fellow Schoolhouse Review Crew!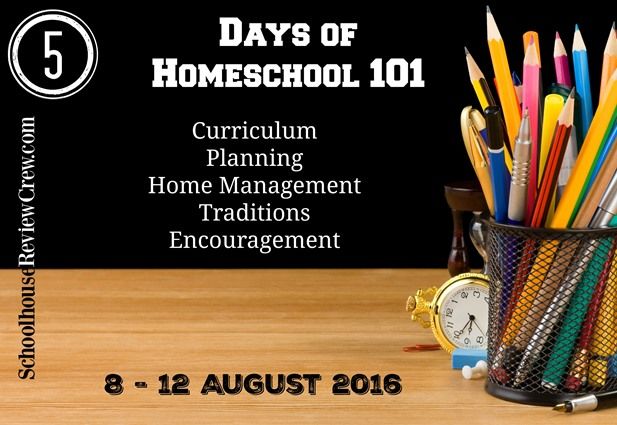 I admit when we started out homeschooling 12 years ago (wow!), figuring out what curriculum to use was daunting. I didn't really have anyone around me who homeschooled so those first few years we muddled through. Once I joined a co-op, then later started reviewing curriculum, my world was opened to all the possibilities of curricula that is out there.
There is no one size fits all curriculum. Some people prefer a boxed curriculum where they get all their subjects from one publisher. Others are more delight directed. And then you have everything else in between. Over the years, we've found our favorites that we have used for almost every year, such as Apologia Science. Some we interchange based on our needs (we've bounced around between Teaching Textbooks and Math-U-See for math). Thanks to the blessing of reviewing curriculum, we have found things we love that we never would've known about otherwise.
With that said, I am a bit behind on deciding all our curriculum for this year due to having a young baby that keeps me busy. Also, with only having 2 years left with my oldest, we are trying to decide the specific topics they want to study. With them being my first, it's all new so I am hoping with this blog hop, I will get some insight from others who have more experience with 11th & 12th grade.
11th grade
(twins)-
Consumer/Business Math (looking for specific curriculum suggestions)
Apologia Chemistry and Lab (taking this as a co-op class)
Psychology (could use suggestions for this)
Language Arts is still in talk (again open to suggestions for this)
10th Grade-
Math-U-See Algebra
Lightening Lit & Comp
Mystery of History 4
Apologia Biology & Lab (taking this as a co-op class)
Spanish
8th Grade-
Teaching Textbooks Grade 8
Beyond the Book Report
Mystery of History 3
Apologia General Science
Cursive Handwriting Practice
Kindergarten- Will be using a combo of the following, not each in it's entierty:
In addition to the above curriculum for everyone, we also have Bible, art, music lessons and other electives that each of the kids choose to study. One of our favorite resources for both full year subjects as well as electives is
Schoolhouse Teachers.com
. For one low price you get access to tons of classes for all your children as well as a bunch of other resources such as planners and videos on demand. Sarah took guitar lessons this past school year using this website.
We will also be reviewing other curriculum so sometimes those things become permanently added to our list. But this is the foundation we are starting off our school year using.
If you've graduated your kids or have a lot of experience with upper high school, I'd love to hear your suggestions of curriculum your children enjoyed or what you would recommend they complete before graduating.
Have you finalized your curriculum for the upcoming school year? Feel free to share what you are using as I am always open to new ideas!